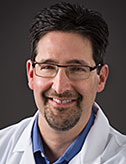 I'm a Bellingham Licensed and Board Certified Acupuncturist and have been in private practice since 2000 serving the residents of Whatcom County, WA.
I am often asked why I practice this medicine. In reply I can only say it mostly has to do with that look on a patient's face when the pain they have lived with for twenty years slips away. The look is a smile. A smile that says there is peace. We see the same expression whether or not it's pain, asthma, anxiety, etc. When the nervous system quits sounding the alarm people shine. The other reason I am in this profession is because I absolutely love challenges. The more complex the case, the more interested I become.
You know it came as quite a shock to me upon opening my doors in 2000. I wasn't seeing simple cases of pain, stomach aches, etc. What I saw was a grim procession of people that had been to every other clinic in the state. Having given up almost all hope they threw a Hail Mary Pass and ended up in my office. So I cut my teeth on an extremely challenging case load and it has never been different.
I came into the medicine through a love for Chinese philosophy, movies, meditation, food and what not. When I was in high school my friends and I would hop into a car and go up to Cooperstown, NY, famous for its baseball hall of fame and its beautiful lake. They also had a pretty good used bookstore. I found an acupuncture text with a forward by Aldous Huxley. I read the book cover to cover and didn't really understand any of it but I knew I was hooked. How could a needle effect a liver panel? That was the spark that sent me on my way.
Prior to my life in the clinic I have worked in journalism, photography and teaching.
I opened my first solo clinic in Fairhaven in 2000. I practiced alone for several years. Two years later I opened the Body Mind Center with Gloria Harrison, PsyD.
In these five years I became deeply engrossed in the pursuit of mastering Chinese medicine. At that time I became an active student of both Dr. Tan, Dr. Jimmy Chang and Bob Doane. All of them are master level, offering the best of pulse diagnosis, herbs and acupuncture. Under their guidance and experience (Bob runs the busiest clinic in US history; Dr. Chang has relaxed his pace to see over 50 patients a day on his own, now that he's retired) we can offer patients the best this medicine has to offer. All of my teachers have taught me that in order to master this medicine I need to see as many patients as possible. With the intention of bringing this medicine to everyday culture I opened the Acupuncture Health Center here in Bellingham on February 2008.
Treatment Techniques

Cupping

ElectroAcupuncture

Gua Sha

Heat

Moxibustion

Styles of Acupuncture

Auricular Acupuncture

Five Element Acupuncture

TAN Balance Method

Japanese Acupuncture

Traditional Chinese Acupuncture

Trigger Point Acupuncture

Acupuncture Physical Medicine

Structural Acupuncture